UX Masterclass: what is it?
Created by the UXalliance in 2010, UX Masterclass is an annual event with user experience conferences given by UX experts from around the world.
It's the opportunity for everyone to learn more about UX design, user research and UX strategies latest trends, especially in different contexts (cultures, habits, places, material conditions, pandemics, etc.) to be taken into account!
This year's edition (December 4 and 5), with the "The Changing Faces of UX: Global Perspectives" theme, is organized by our Peepal Design Indian partners and it will take place remotely, in compliance with health standards currently applied in most of the world. It is therefore from your office or comfortably installed at home that you will have the opportunity to deepen your knowledge on topics as diverse as innovation, digital transformation, artificial intelligence, chatbots, remote user tests and many other subjects!
The program
In addition to several experts intervention who are part of the UXalliance, this year we will count on the participation of UX professionals working for multinationals like Google, Facebook, JP Morgan Chase, Philips, etc.
There will be a total of 23 40-minute talks that you can attend over the 2 days! (And with the possibility to watch them until the end of the year.)
Telono, as a Swiss partner, will also be represented with the participation of Florian Egger at the "Design maturity model: Why should organizations care?" conference on December 5 from 2:40 PM to 3:20 PM (Geneva time).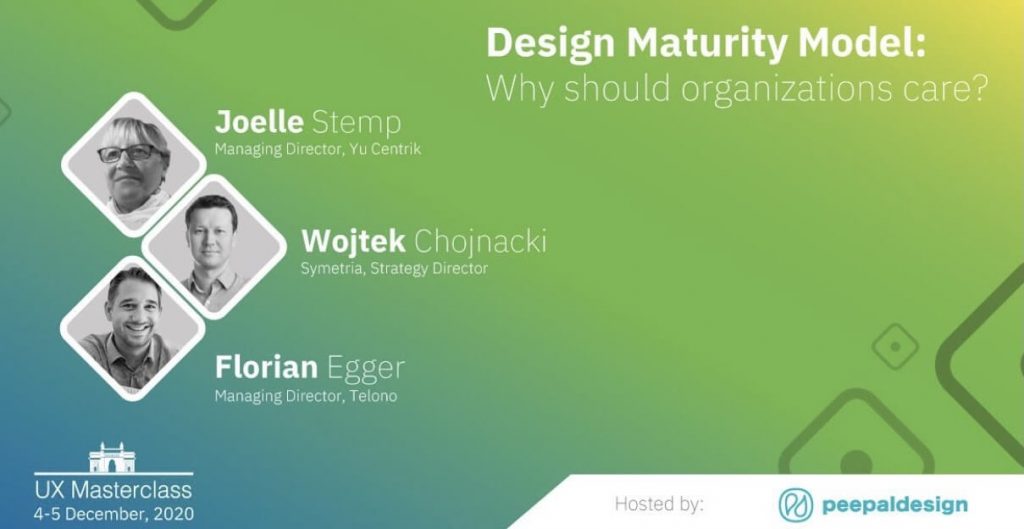 On the UX Masterclass website, you can directly see the profiles of all the speakers as well as the conferences schedule!
How to attend?
Tickets giving access to the 2-day conferences can be purchased directly on the UX Masterclass website for approximately CHF 40.- / person (a discounted price is also available for groups).
You will then receive by email the link to click to access all the presentations and allow you to (re)watch them until December 31 !
Do not hesitate to contact us if you have any questions and we already wish you a good 2020 UX Masterclass 2020!