Analysing users is a key part of the design cycle. To fully understand your users, we will observe their real activity. Based on the needs and context of your project, we will apply the most cost-effective research methods to get the insights you need to move forward.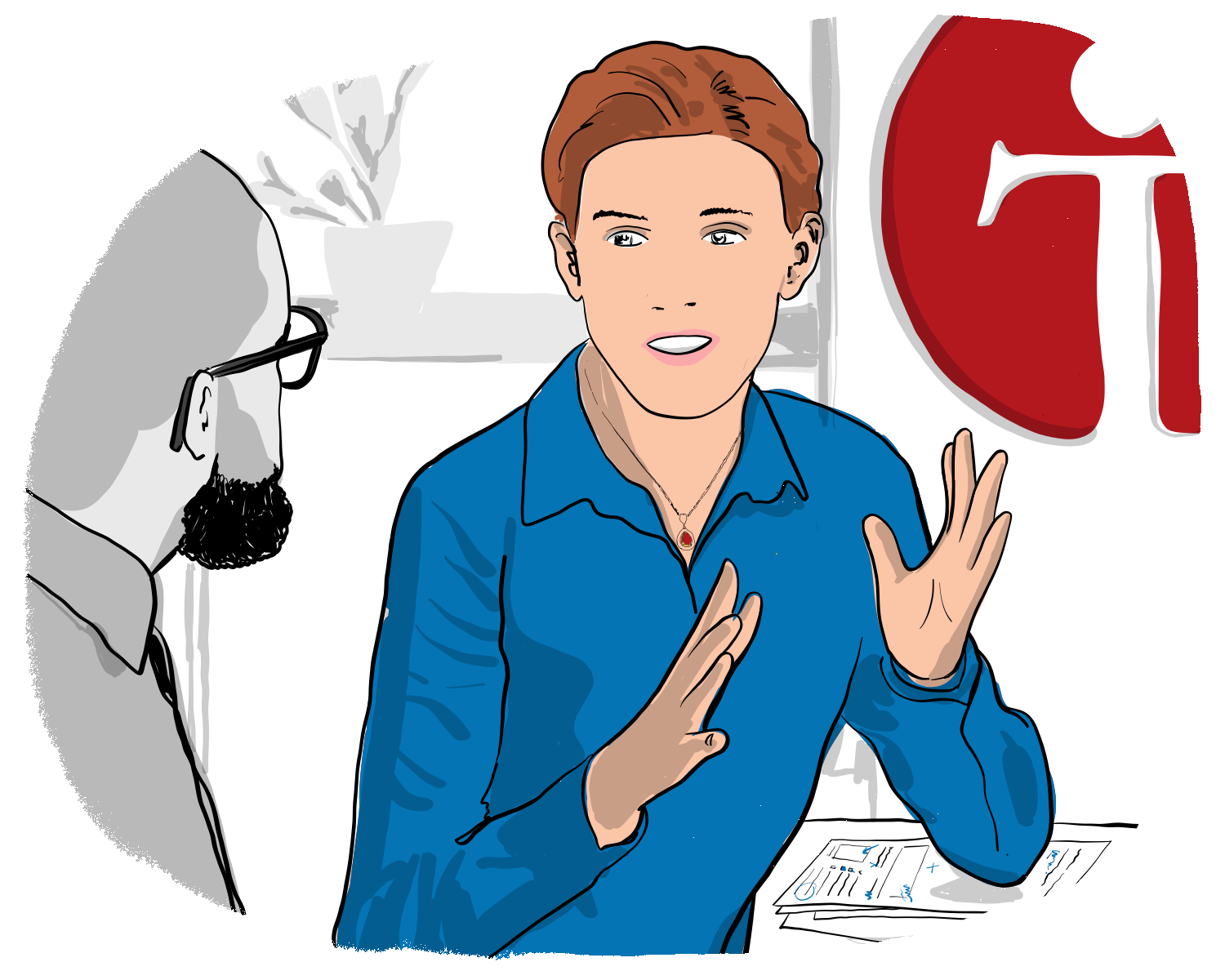 One of the most effective method is to simply engage a conversation with your users. This allows you to understand their needs and expectations. Individual interviews or workshops with groups allow us to collect qualitative information about your users' habits, opinions, frustrations and desires.
During workshops, being in a group sparkles creativity and allows new products or services to flourish. We run these sessions for internal stakeholders as well as for external clients; this enables us to agree on a common vision to define your company's UX strategy and needs.
Allows you to get users' opinions
Based on our experience, even a small number of people can produce satisfactory results
Allows you to compare your assumptions against a ground-based reality
Research report including major insights
Contextual observation entails the observation of user behaviour in their direct environment – whether at work, in their living room, in a shop – or when on the move – such as in public transportation or walking in the streets. This method allows us to understand the users' thought process and activities, while taking culture into consideration within their environment.


Examples of contextual observations
Examples of contextual observations
Agents' performance within a call centre
Effectiveness of caregiving staff in a hospital setting
Opportunity to watch users interact with products contextually and organically
Allows you to compare what is said with what is done
Offers a very detailed analysis


An ethnographic study also allows you to collect qualitative information on your users, but over longer periods of time- from a few days to a few months. For the "diary study" method, participants are asked to write down their experience through a diary logbook. Smartphones have made this method easier as they can now include photo, audio and video content.
Provides a deeper understanding of your customers and the way they think within their environment
A very comprehensive analysis
Long-lasting insights offering a greater continuity to your strategy
Consolidated research report
Consolidated research report
Personas are archetype users created from research, interviews and/or workshpos with real users. Personas provide the team with a common understanding of users in terms of goals, needs and desires. They serve to guide through the design of products and services.


Easier to identify what you your target is
Communicate a shared vision for customers and refer to it
Writing out user journeys will help to design the product
Persona mapping of your customer/user base
Prioritisation of personas based on your requirements
Persona based on qualitive and/or quantitative research
Multi-channel User Journey
A user journey describes the typical path a customer will follow, based on their relationship or interactions with the services of a business or organisation. We will present the user's experience visually through an "experience map", in which we will draw out all touchpoints and pain points from the user. This representational method allows all of the user's activities to be presented on one image regardless of the brand's channels .
Identify the pain points for the whole experience
Put yourself in your users' shoes more easily
Improve collaboration between different departments
Ensure consistency of the experience across all channels
We can also accompany you on other phases of your project
Which challenge are you trying to solve now?
Select the most appropriate need:

Not finding the right fit for your need?
Get in touch and we will help you solve your need.